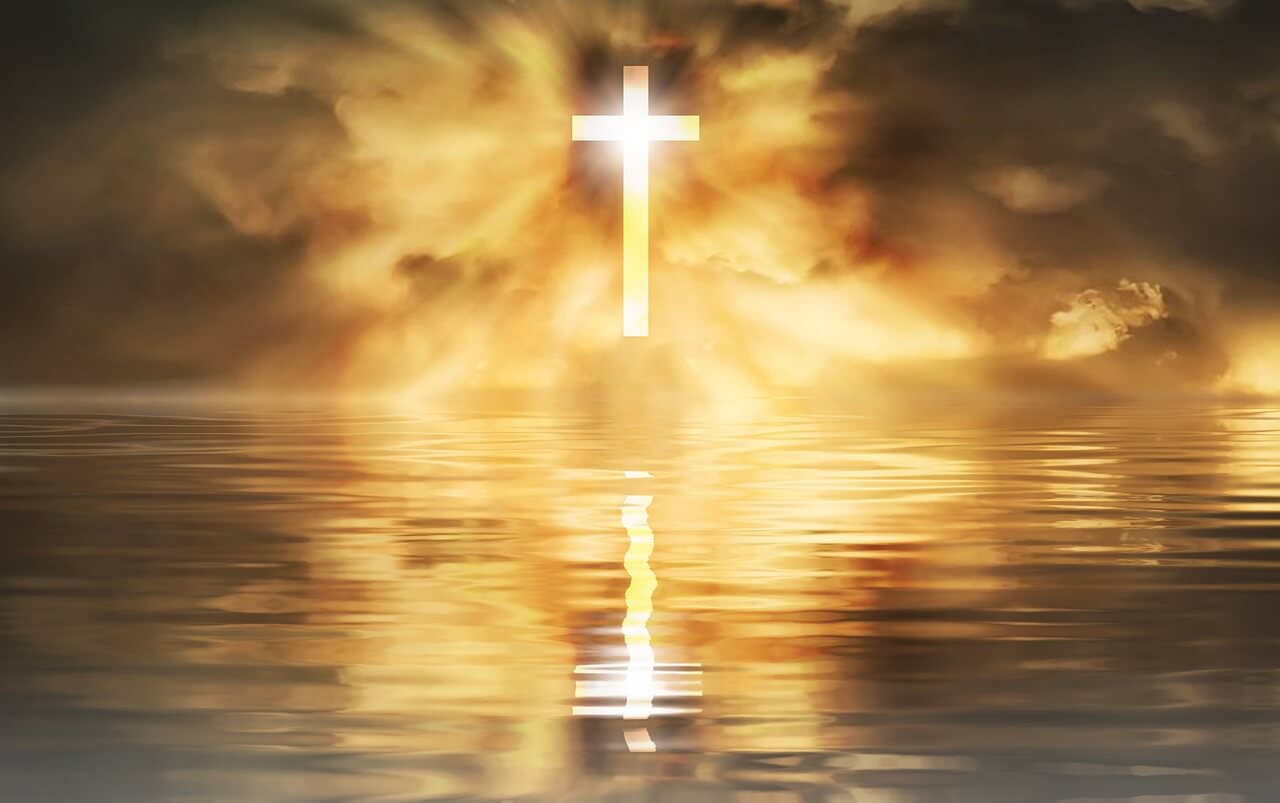 33 biblical affirmations for faith & trust in gods healing
The Bible is a great source of wisdom. It gives us insights and knowledge about our purpose in life, the purpose of pain and suffering, and how to turn things around and live a long, happy life. Today, we'll share some biblical affirmations for faith that will combine the benefits of both worlds.
Affirmations of faith and trust
These affirmations of God will help you strengthen your faith in Lord. These will remind you that God can get you out of the deepest, darkest pit you may find yourself in. Use these daily affirmations of faith to pull yourself out of whatever painful situation you are in right now.
I know that God will bring me peace and comfort whenever I need it.
May the God of hope fill you with all joy and peace as you trust in him, so that you may overflow with hope by the power of the Holy Spirit.
Romans 15:13
I have always believed in God. I always will. I know he's out there looking out for me.
But when you ask, you must believe and not doubt, because the one who doubts is like a wave of the sea, blown and tossed by the wind.
James 1:6
I know God will help me realize all my dreams.
If you can'?" said Jesus. "Everything is possible for one who believes.
Mark 9:23
I believe in God blindly.
For we walk by faith, not by sight.
2 Corinthians 5:7 
I know that all my prayers will come true.
And whatever you ask in prayer, you will receive, if you have faith.
Matthew 21:22
I know that God will always provide for me.
Then Jesus declared, "I am the bread of life. Whoever comes to me will never go hungry, and whoever believes in me will never be thirsty."
John 6:35
Transform Your Life Today!
Discover library of 200+ Subliminal Affirmations Albums designed to help you achieve your goals and overcome challenges. Choose between instant MP3 downloads or high-quality CD delivery with FREE shipping to the USA. Lifetime Guarantee!
I choose to believe in God.
I have chosen the way of faithfulness;
I have set my heart on your laws.
Psalm 119:30
I choose faith over fear.
Don't be afraid; just believe
Mark 5:36
My faith in God is unwavering.
Be on guard. Stand firm in the faith. Be courageous. Be strong.
Corinthians 16:13:
I know that God will always answer my prayers.
In my distress, I called to the Lord and he answered me.
Psalm 120:1
I know that God will free me from all my inner demons.
I sought the Lord, and he answered me and delivered me from all my fears.
Psalm 34:4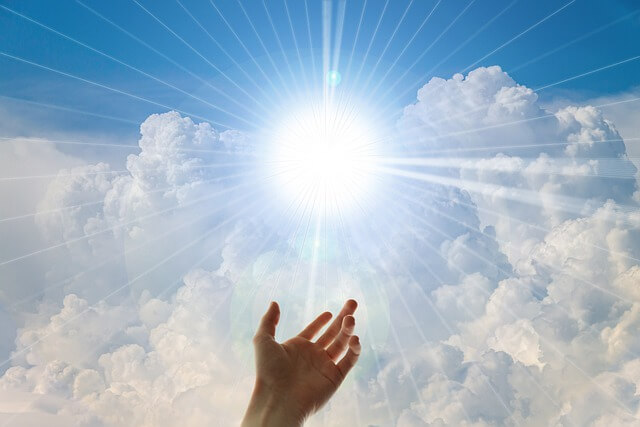 some more positive affirmations for faith
I know that my commitment to God will be rewarded.
Delight yourself in the LORD, and he will give you the desires of your heart. Commit your way to the LORD; trust in him, and he will act.
Psalm 37:4-5
God is the answer to all of my questions.
"Behold, God is my salvation; I will trust, and will not be afraid; for the LORD GOD is my strength and my song, and he has become my salvation."
Isaiah 12:2
Nothing can harm me when God is with me.
When I am afraid, I put my trust in you. In God, whose word I praise, in God I trust; I shall not be afraid. What can flesh do to me?
Psalm 56:3-4
It is foolish to doubt God.
Those who trust in their own reasoning are fools, but those who walk in wisdom will be kept safe.
Proverbs 28:26
God never abandons anyone. He is listening to my prayers. I know he is with me.
Those who know your name trust you because you have not abandoned any who seek you, Lord.
Psalm 9:10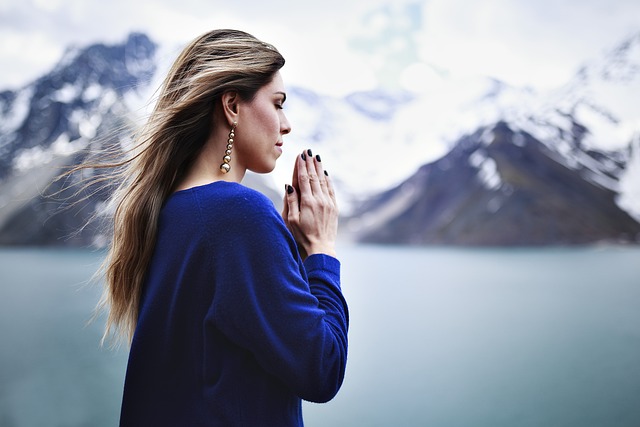 biblical affirmations for strength and success
Biblical affirmations for strength will help you stand tall as trees in the face of adversities. It is not easy to uproot a tree. So should be your faith. You can also use these affirmations of your faith in the form of prayers. Feel free to do whatever helps you believe in God's plans for you.
Instant Change, Instant Results!
Start your journey to self-improvement within minutes. Explore powerful MP3 affirmations albums that can bring about life-changing experiences instantly.
God is the only thing I need to feel strong.
The Sovereign Lord is my strength; he makes my feet like the feet of a deer, he enables me to tread on the heights.
Psalm 18:33
I am ready to undertake the most difficult of journeys, I know that God has my back. I don't need to fear anything.
Be strong and courageous. Do not fear or be in dread of them, for it is the Lord your God who goes with you. He will not leave you or forsake you.
Deuteronomy 31:6
How can I get tired when God is with me.
But those who hope in the Lord will renew their strength. They will soar on wings like eagles; they will run and not grow weary, they will walk and not be faint.
Isaiah 40:31
I know that God will take care of this situation.
When the righteous cry for help, the Lord hears and rescues them from all their troubles.
Psalm 34:17
How can I be weak when God is right beside me?
I have set the Lord always before me. Because he is at my right hand, I will not be shaken.
Psalm 16:8
I am powerful, disciplined, and brave.
For God did not give us a spirit of timidity, but a spirit of power, love, and of self-discipline.
Timothy 1:7
God is in everything and everyone.
If anyone speaks, he should do it as one speaking the very words of God. If anyone serves, he should do it with the strength God provides, so that in all things God may be praised through Jesus Christ. To Him be the glory and the power forever and ever. Amen.
Peter 4:11
How can I doubt God's might when he is the creator of heaven and Earth?
"Ah, Sovereign LORD, you have made the heavens and the earth by your great power and outstretched arm. Nothing is too hard for you.
Jeremiah 32:17
Personalized Affirmations for Every Goal!
Whatever your goals or challenges, Real Subliminal have the perfect subliminal affirmations album for you. Explore diverse range and unlock your potential.
I know that God will help me come out of this difficult situation.
For the LORD your God is the one who goes with you to fight for you against your enemies to give you victory."
Deuteronomy 20:4
Use these bible affirmations for success and strength every day to remind yourself that those who believe in God can never truly lose. Every failure you encountered is a roadblock that you need to get through. You are powerful and strong. If you praise God daily, he will make your wildest dreams a reality. Success will be yours if you are strong enough to work for it.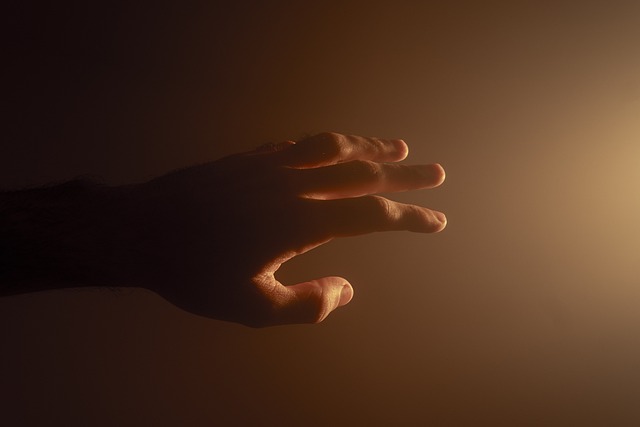 spiritual affirmations for healing
God is a powerful heart. He can heal all physical, emotional, and mental issues. When you surrender and allow God to take care of you, you open yourself up to divine will. God will never abandon or wrong you. Use the following biblical and spiritual affirmations for healing to free yourself from chronic pain, nightmares, or any other issue you may be having.
I trust God to take away my pain and sorrow.
And God shall wipe away all tears from their eyes; and there shall be no more death, neither sorrow, nor crying, neither shall there be any more pain: for the former things are passed away. Revelation 21:4 (KJV)
God will take care of all my wounds.I don't need to give up.
He heals the broken in hearts and binds up their wounds. He tells the number of the stars; he calls them all by their names.
Psalms 147:2-4
God will cure all my ailments. He is so powerful that he can even give dight to the blind.
The Lord gives sight to the blind, the Lord lifts up those who are bowed down, the Lord loves the righteous.
Psalms 146:8
I no longer need to cry. God has seen my tears.
This is what the Lord, the God of your father David, says: 'I have heard your prayer and seen your tears; I will heal you.
2 Kings 20:5
I know that God will heal me as he is the only one I praise.
Heal me, Lord, and I will be healed; save me and I will be saved, for you are the one I praise.
Jeremiah 17:14
I believe that God can heal all my hurt, pain, and sadness at any point if he wills.
But I will restore you to health and heal your wounds,' declares the Lord.
Jeremiah 30:17
I no longer feel overwhelmed now that God is with me.
Come to me, all you who are weary and burdened, and I will give you rest.
Matthew 11:28
God always has my best interest in his heart. He gives the most to those who have the least.
He gives strength to the weary and increases the power of the weak.
Isaiah 40:29
These 33 biblical affirmations for faith will help you overcome all adversities. You don't need to doubt God's plan. He is testing your faith. As long as your faith in the might of God is unwavering, there is nothing you really need to worry about.